This product seeks to ease the burden of finding service providers when organizing funerals for your deceased loved ones. Prudential will collaborate with a Funeral Home to offer the services stated in the policy.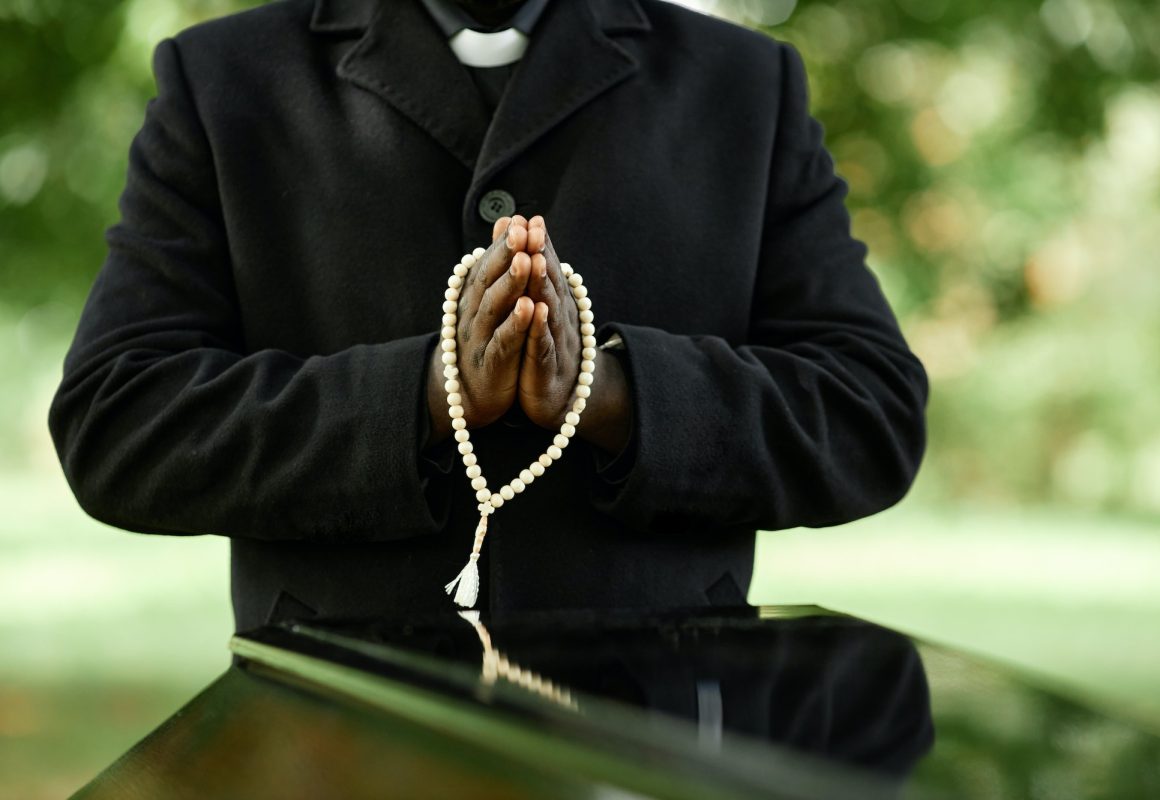 What you should know
The minimum and maximum age at entry for the main life is 18 and 59 years respectively.
The Plan covers:
Spouse
Biological/Dependent Children
Biological, step or foster mother
Biological, step or foster father
Parents-in-law
MAIN BENEFITS
Cash Benefit:
A cash lump sum equal to the benefit amount at the time of death will be paid if any of the insured lives pass on. This is to provide the financial support required for other services not offered by the funeral home.
Service Benefit
The selected funeral services will be delivered on the demise of any of the insured lives subject to the policy terms and conditions.
The list of funeral Services includes:
Basic Services (Compulsory)
Shroud Kits
Secure Death Certificate/ Burial Permit
Embalming
Custodial Care (Mortuary Fees) up to 21 days.
Any additional days will be charged at the cost prices as at that time of death.
Optional Services
Embalming (Postmortem)
Bathing, Dressing & Beautification
Bathing, Dressing & Beautification Outside (Further beautification out of the facility)
Sanitizing and Bathing only (Excludes dressing and beautification)
Use of Soul's Chapel (Church Trolley and Pallbearers will not be necessary)
Decoration of Chapel
Rev. Ministers/ Pastors
Choir
Church Trolley
Lowering Device, Canopy & Carpet: Accra & Tema
Pall Bearers within Accra & Tema (Clients should provide Transport)
Cremation
Garden of Peace Cemetery
Securing and Sealing of Grave Within Accra & Tema
Grave Site Preparation (Com. 9 Cemetery) including Vault fee with Tiles
Grave Site Preparation (Accra, Osu and Awudome Cemetery) with Tiles
Hearse Accra, Tema One (1) day *
Hearse Accra. Tema Overnight *
Conveyance inward from Accra to FHL*
Conveyance inwards from Tema to FHL*
Epitaph
Use of reception Facilities (includes 200 chairs, canopies, and tables).
There will be an additional charge if the body is conveyed out of Accra/Tema.
Limits of Benefits

Minimum Total Benefits (Service* and Cash) – GHS 20,000
Maximum Total Benefits (Service* and Cash) – GHS 100,000
Cover Percentages for the different categories of insured lives are as follows:
| Member | Cover Level-Service Benefit | Cover Level-Cash Benefit | Minimum Age at Entry(Last Birthday) | Maximum Age at Entry(Last Birthday) | Maximum Number of Covered Lives |
| --- | --- | --- | --- | --- | --- |
| Main Life | 100% | 100% | 18 | 59 | 1 |
| Spouse | 100% | 100% | 18 | 59 | 1 |
| Children | 100% | 50% | 0 | 24 | 4 |
| Extended family | 100% | 50% | 40 | 74 | 4 |
Other Benefits
Waiver of Premium:
You will no longer be required to pay premiums if death should occur early or on the attainment of age 60. However, all the insured lives are still entitled to their benefit under the policy.
The waiver of premium benefit applies only if you were aged between age 18 and 50 at the time you took the policy. The automatic benefit escalator ceases when this benefit takes effect.
Accidental Death Benefit.
You are entitled to your total benefit as specified in the policy schedule in the event that any of the insured lives passes on through an accident during the waiting period. This benefit is subject to the lapse rule in the first year of the policy.
Automatic Annual Premium Escalator
Your total premium will be increased every year by 10% (excluding the policy fee). The increase takes effect on each anniversary of the Policy Start Date.
The increase in premium will result in an increase in the Cash Benefit by 7.5% each year to protect your cash benefit against the effect of inflation. It also guarantees the delivery of the services when any of the insured lives passes on.
Conditions Precedent To Benefits
Waiting Period: This is a period from the Policy Start Date during which no benefit is payable.
Waiting Period below applies to lives insured from the inception of the policy and for lives added after policy inception.
| Covered Life | Waiting Period |
| --- | --- |
| Main life, Spouse and Dependent Children, | 6 months |
| Extended Family | 12 months |
Information
For information about this plan or to submit a query or complaint, please contact us on
Phone no: 0302 208877
Email: customerservice@prumail.com.gh